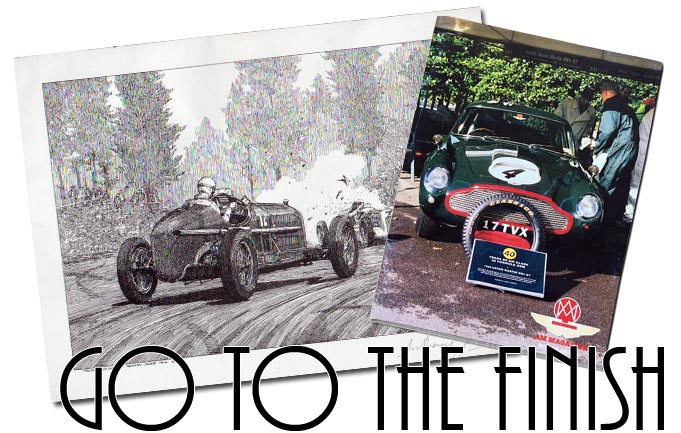 Make sacrifices, not compromises
Classic car competition is hard, expensive work. If you weren't serious about it you'd never put up with the long winter nights in the garage, warming your bruised fingers by the heat of a lead light. You were willing to sacrifice your fingernails, so why would you compromise on a few quid's worth of inner tubes?
The fitment chart below shows our tube sizes and their popular fitments. All of them come individually boxed with a generous sachet of French chalk and are fitted with metal valves.
Click on a tube size to place an enquiry or call the number below
| Size | Popular Fitments | Price |
| --- | --- | --- |
| 500L - 10 TR11 | Mini Cooper, Mini Cooper "S", Mini Marcos, Unipower, G.T.M. | &pound30.00 |
| 500L - 13 TR11C | Lotus 20(R), Brabham BT2(R), Cooper Tf6(R), Lola MkII(R) Cooper Maserati(F) 1966, Fiat Abarth 1600 1963 | &pound33.00 |
| 550L - 14 TR11C | MGB, Ferrari 3 litre V12(F), BRM 1966(F) | &pound36.00 |
| 450L - 15 TR11C | Lotus X1, Lotus 18, Cooper T52, Lotus Elite, Manx Tail Cooper | &pound34.00 |
| 500L - 15 TR11C | BRM Type 56, Ferrari 250LM, Cooper Climax 1959(F), Ferrari 161-120(F), Lola Climax 1962(F), Porsche 1962(F) Alfa Romeo Sebring Spyder 1957(F) | &pound36.00 |
| 550/600L - 15 TR11C | Cooper Bristol, Lotus X1, P57 BRM, Lotus 18, Cooper T51, Cooper T52, Cooper Monaco, 250P Ferrari, 250 LM Ferrari, AC Ace, BRM P48, Cooper T43 | &pound37.00 |
| 650L - 15 TR11C | Ferrari GTO, Jaguar "E" Type Lightweight, Cooper Climax 1959(R), Lotus 18(R), BRM Type 56(R), Lola Climax 1962(R), Mercedes Benz 300SL 1955(R) | &pound38.50 |
| 550 - 16 TR11C | 250F Maserati, "B" Type Connaught, Lancia D50, Ferrari Testa Rossa | &pound36.00 |
| 600L - 16 TR11C | Lister Jaguar, 4CLT Maserati, Ferrari Testa Rossa, "Birdcage" Maserati | &pound37.00 |
| 650L - 16 TR11C | ERA, "D" Type Jaguar, 246 Ferrari, Cooper Jaguar, F2 HWM | &pound41.00 |
| 450/500 - 17/18 TR11C | Singer Le Mans, MG | &pound31.00 |
| 600/650 - 17/18 TR11 | Alfa Romeo Monza(R), Talbot 3½ litre(R) | &pound39.50 |
| 550/600 - 18 TR11C | Lagonda 4½ litre, Talbot 3½ litre(F), Jaguar 3½ litre, Alfa Romeo Monza(F) | &pound39.00 |
| 350 - 19 TR6 | Austin 7 | &pound11.00 |
| 400/450 - 19 TR11C | MG "J" Type, MG "R" Type, Singer Le Mans | &pound34.00 |
| 450/500 - 19 TR11C | Type 35 Bugatti, Type 51 Bugatti, Riley 1932 | &pound34.00 |
| 600/650 - 19 TR11C | Alfa Romeo P3, Type 54 Bugatti, Bentley 4½ litre 1929(F) | &pound39.00 |
| 450/525 - 20/21 TR11C | 30/98 Vauxhall, Bentley 3 litre | &pound36.00 |
| 600/650 - 21 TR11C | 30/98 Vauxhall, Bentley 3 litre, Bentley 4½ litre, "Speed 6" Bentley | &pound39.00 |
| 700 - 21 TR11C | "Speed 6" Bentley, Bentley 8 litre, SSK Mercedes | &pound44.00 |
Prices exclude VAT and Shipping
Call us on +44 (0)1386 701001