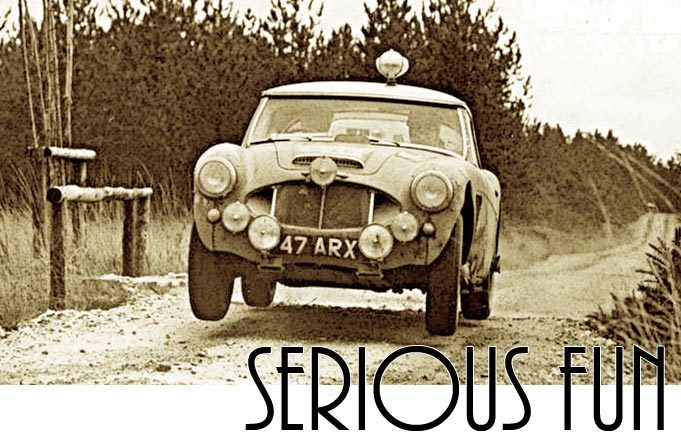 Built to Stand the Pace
Tyres and tubes on classic rally cars take a huge pounding. They need to work at a wide range of pressures and resist huge load changes. That's when you need the heavy duty construction of Classico Premier rally tubes.
The fitment chart below shows our tube sizes and their popular fitments. All of them come individually boxed to protect them and keep them safe from ultra-violet deterioration.
Click on a tube size to place an enquiry or call the number below
| Size | Popular Fitments | Price |
| --- | --- | --- |
| 145R - 10 | Mini, Mini Cooper, Unipower, Wolseley Hornet, Honda N600, Marcos Mini GT | &pound12.50 |
| 145/155R - 12 | BL Vanden Plas, MG/Morris/Austin 1100, Morris 1300GT, DKW Junior, Fiat 600D, Ford Escort GT, NSU Prinz, Opel Kadett | &pound12.75 |
| 155/165R - 13 | Austin Maxi, Austin Healey Sprite, MG Midget, Triumph Vitesse, BMW 1600, Fiar 1100R, Ford Cortina GT, Lotus Cortina, Lotus Europa, Triumph GT6 | &pound12.85 |
| 175/185R - 13 | Morris 1800/2200, Triumph 2.5PI, Fiat 125, Ford Capri 3000GT, Ford Zephyr MKIV, Ford Zodiac MKIII, Singer Vogue Estate III | &pound13.15 |
| 155/165R - 14 | Alfa Romeo Giulia, Austin A60, MGB, MGB GT, MG Magnette, Morris Oxford, Rover 2000TC, Wolseley 1500, BMW 1800TI, Gilbern GT | &pound13.20 |
| 175/185R - 14 | Rover 3500 V8, BMW 2500, Fiat 2300, Ford Zodiac MKIV, Mercedes Benz 230/250SL/300, NSU Ro80, Reliant Scimitar GTE | &pound13.80 |
| 155/165R - 15 | Triumph TR4/TR5/TR6, Gilbern Invader, Morgan Plus4, Porsche 911T, Reliant Scimitar, TVR Tuscan V6 | &pound13.50 |
| 175/185R - 15 | AC Cobra 289, Aston Martin DB5/DB6 MkII, Daimer V8 250, Jaguar 3.4 MkII, Jaguar "E" Type, Rover V8 3.5, Bristol 410, Jensen Interceptor | &pound14.25 |
| 195/205R - 15 | AC Cobra 428, Bentley "T" Series, Ferrari 365GT 2+2, Rolls-Royce Silver Shadow | &pound15.12 |
| 175/185R - 16 | Vanden Plas 3.8 Majestic, 4.5 V8 Majestic Major, Wolseley Limousine 25, Aston Martin DB2/4, Aston Martin DB4, Jaguar XK120/140/150 | &pound14.85 |
Prices exclude VAT and Shipping
Call us on +44 (0)1386 701001