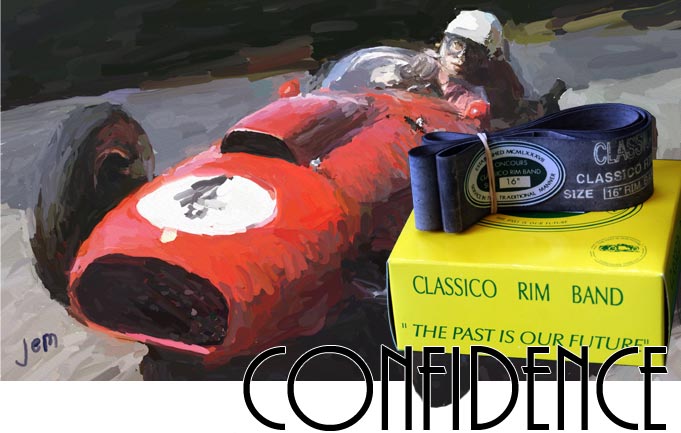 Don't Put Your Spoke In!
Spoked rims are light, strong and look fabulous, but they're death to your inner tubes if they're allowed to chafe away at the rubber. Fabric tapes will work for a while, but they tend to work to the sides, leaving the spoke heads exposed. They can also deteriorate rapidly - most of us will have experienced unsticking a rotting tape from the rim and tube.
Classico rim bands are made from the same reinforced rubber as our tubes, and precision-made to fit securely in the well of your rim. For less than a fiver a wheel, it's hardly worth skimping the job.
Rim Band Sizes

13"
14"
15"
16"
17"
18"
19"
20"
21"
£3.50
£3.95
£4.00
£4.25
£4.25
£4.35
£4.50
£4.75
£4.75
Prices exclude VAT and Shipping
Call us on +44 (0)1386 701001