1940s Castrol Oil Dispenser
Complete with oil jugs and bottles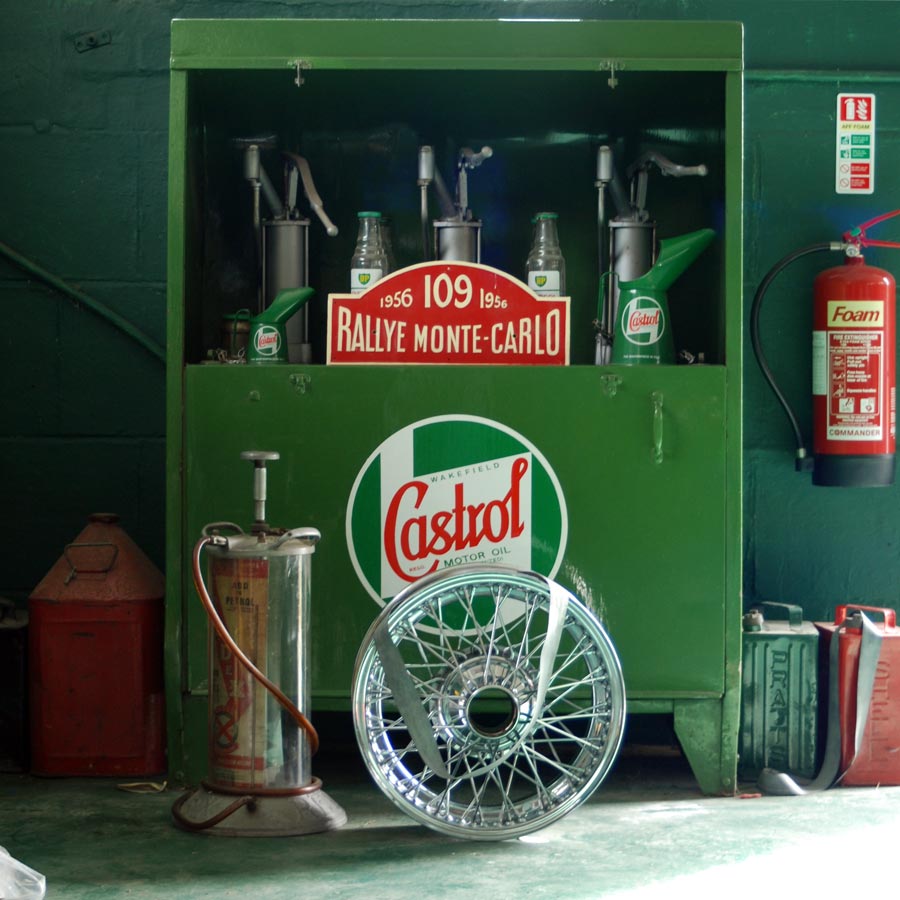 A beautiful, working Castrol-branded oil dispenser as seen on petrol forecourts and in racing pits through the forties and fifties. This one was fully restored in 2003.
Included are four original glass oil bottles and a full set of steel Castrol oil jugs. The latter are reproduction items, but they're authentic and wholly in keeping.
This would make a fantastic piece for your classic car garage, as well as a lovely period touch for a film or TV set of the period.
Note: The other items in the picture, e.g. Redex dispenser, petrol cans, rim etc are not included.
Call us on +44 (0)7305 651074